1 / 4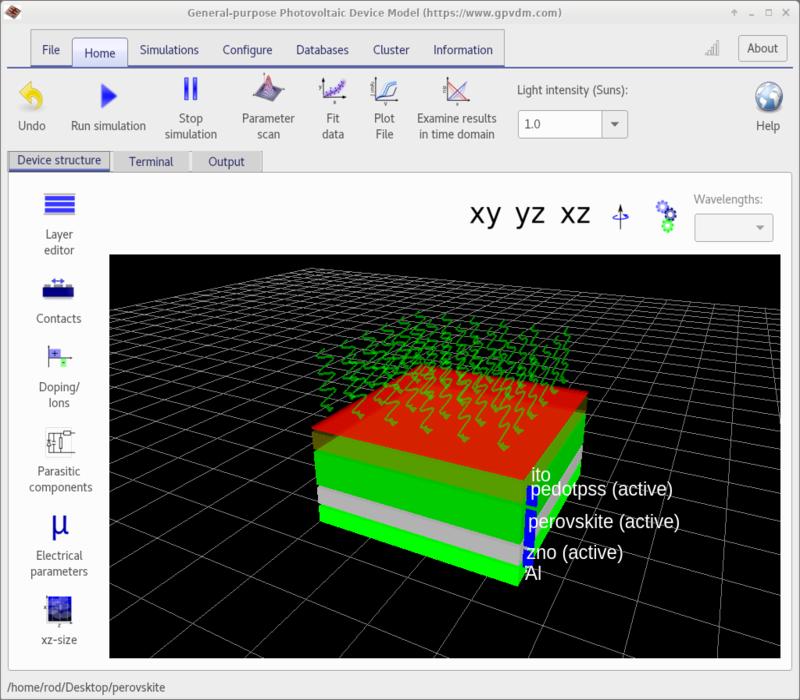 Perovskite solar cell structure
2 / 4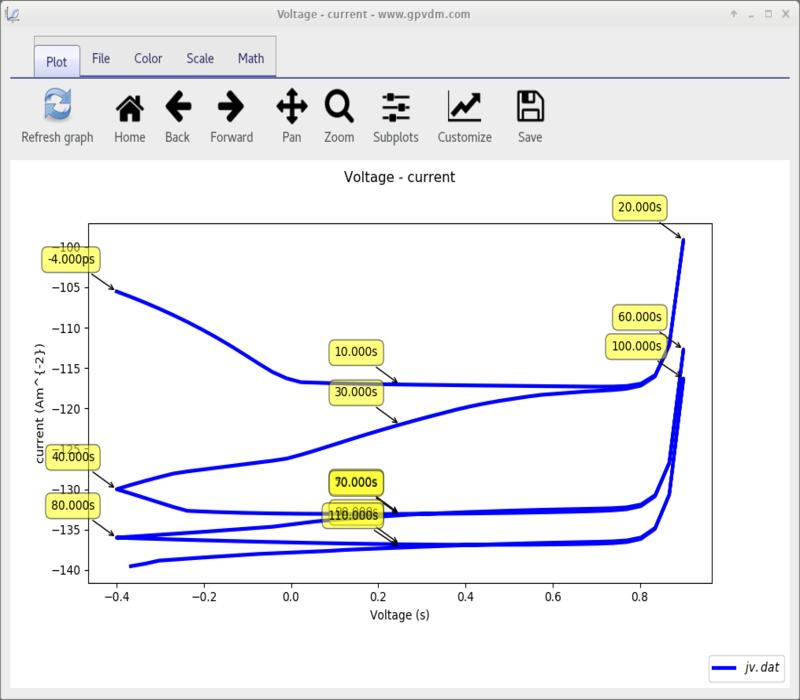 Hysteresis in jv curves
3 / 4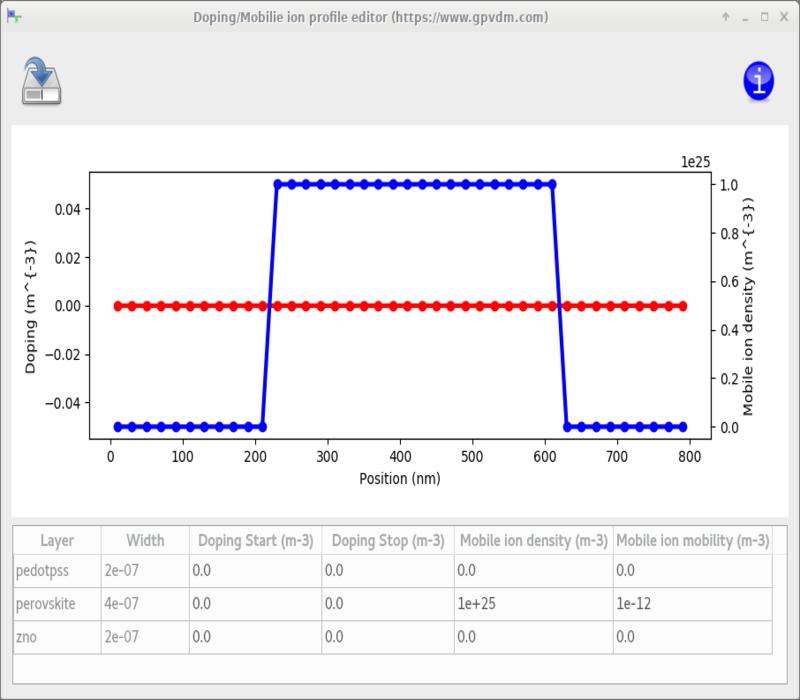 Adding mobile ions
3 / 4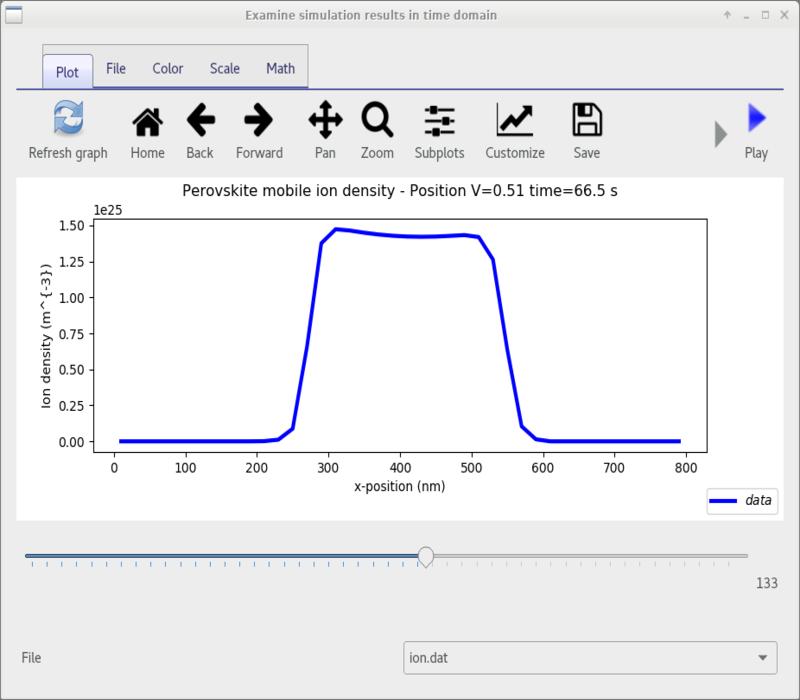 Simulating mobile ions
❮
❯
Simulating perovskite devices.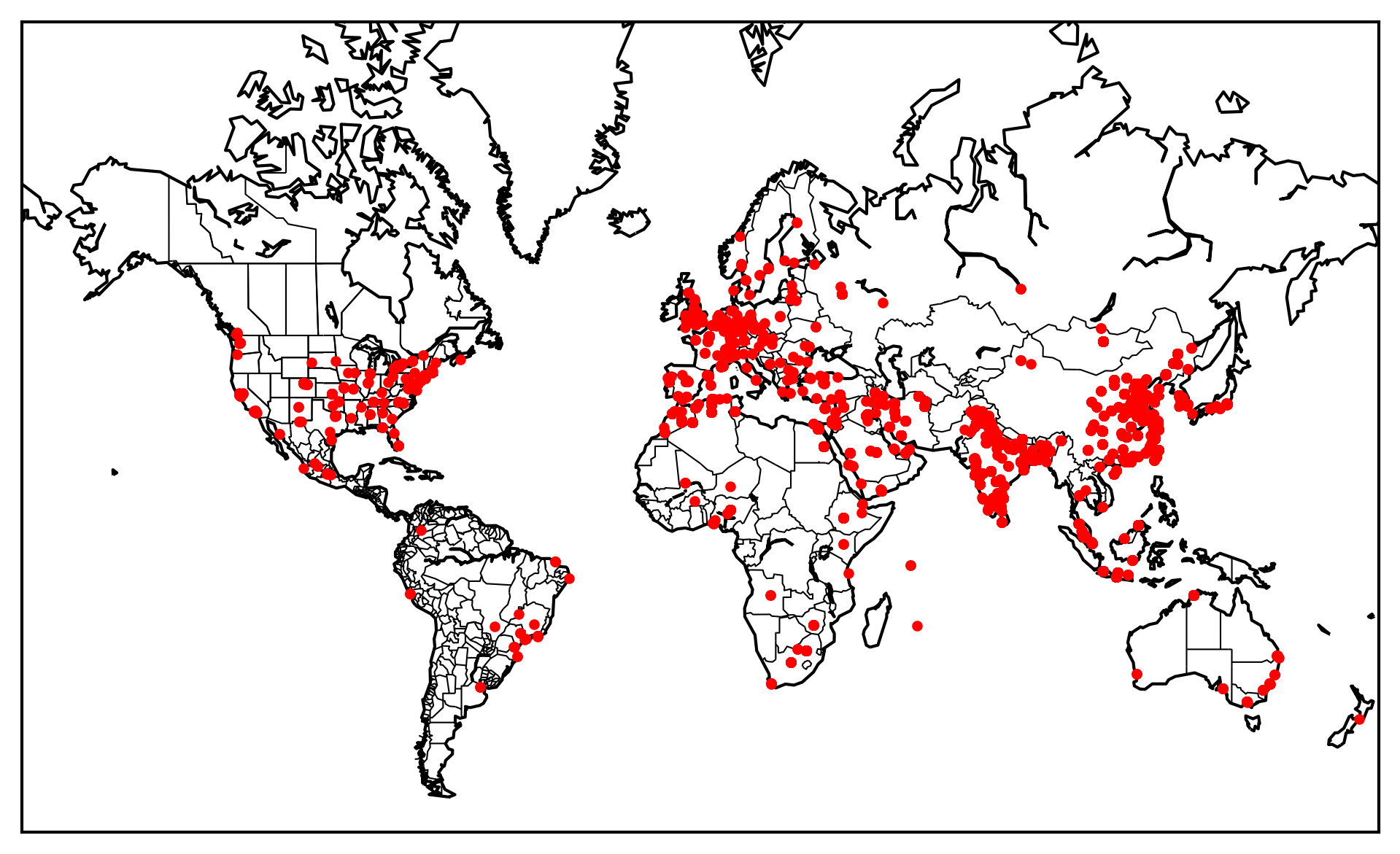 One red dot = 1 download of gpvdm, over 25,000 times to date.
Upgrade to gpvdm professional today!
The free version of gpvdm is for personal use only, and is limited in it's feature set. To unlock all features and use gpvdm in your publication or commercial work, please support this project by buying a license (per installation). The full feature set is listed below.
Your support is appreciated!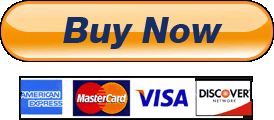 Full feature set
Export your simulation results to other platforms including Origin, there is support for may different file formats including, csv, txt and xls.
Import materials data from csv/txt files.
Import optical spectra from csv/txt files.
Share your simulation results with others.
Access to the on-line materials database including over 2000 different materials
The ability to import and add new materials
Automatically fit the model to experimental data using an advanced fitting algorithm.
Perform frequency domain simulations (IMPS/IS)
Photoluminescence/Electroluminescence simulation
Thermally dependent simulations
Commercial/accademic use is allowed.
Using simulation results in publications is allowed.
Removal of watermarks from graphs.
Technical support